Professional Shared and Dedicated Hosting Solutions
When you host with Ritmo Host you are purchasing a product with 100% enterprise quality, with services tailored to meet an individual's specific needs. We are a provider of premiere services all around, whether it be a Shared web hosting plan, Virtual Private Server (VPS), Bargain bin dedicated servers, or all the way up to enterprise grade Dedicated Servers. We provide the backbone of your business: small or large. Whatever the requirements, Ritmo Host has got the right solution at the right price!
Multiple Redundant World Class Datacenters
With 3 Datacenters to choose from, you now have the capability to select the region/geographic location to best suit your hosting needs. Our facilities are outfitted with multiple levels of security including; cameras, and multiple levels of authentication checkpoints. Our world class Datacenters utilize full Cisco and Juniper network equipment with Supermicro hardware, connected via 10Gbps uplinks to the major bandwidth carriers. You can sleep well knowing that your server(s) and data are accessible, and secure 24 hours a day 7 days a week.
Highest Level of Support and Management Solutions
At Ritmo Host our goal is to provide a high quality product at a reasonable price while offering a professional and personable level of support. Here at Ritmo Host, we offer efficient and effective responses to inquiries and support issues, working 1 on 1 with you or your appointed account managers to quickly resolve any issues you may have. We understand that sometimes you just do not have the time to manage the day to day tasks of keeping your servers up-to-date and running; we happily assist you with managed hosting solutions!
Featured Servers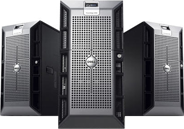 QuadCore Xeon 5520 - 2.26GHz (Nehalem) 1x8MB w/HT
3 GB DDR3 Registered 1333
10Mbps Public Networks
2000GB/mo Outgoing Xfer
250GB Sata II HDD
Self-Managed
Limited inventory available
FROM $415 per/mo

QuadCore Xeon 3450 - 2.66GHz (Lynnfield) 1x8MB w/HT
2 GB DDR3 Registered 1333
10Mbps Public Networks
2000GB/mo Outgoing Xfer
250GB Sata II HDD
Self-Managed
Limited inventory available
FROM $250 per/mo